diving courses
Attend one of our many courses
PADI Open Water Diver – approximately 3 days
The perfect introductory course where you learn to dive independently in a buddy team. At the end of the course you are allowed to dive up to 18 meters deep. You can complete the theory online and are therefore flexible whether you learn at the stand, at the pool or at home beforehand. In our diving center we will first introduce you to the equipment and show you how everything works. In shallow water we practice how to use our equipment, how to move underwater and how to react when things don't go according to plan. The course includes 4 open water dives. Here we repeat some of the exercises and show you how to put what you have learned in theory into practice. In small groups (usually only 1-2 students per instructor) the exercise comes: Don't miss out on exploring the dive site. Discover with us small monk fish, bream, moray eels and many other fish species.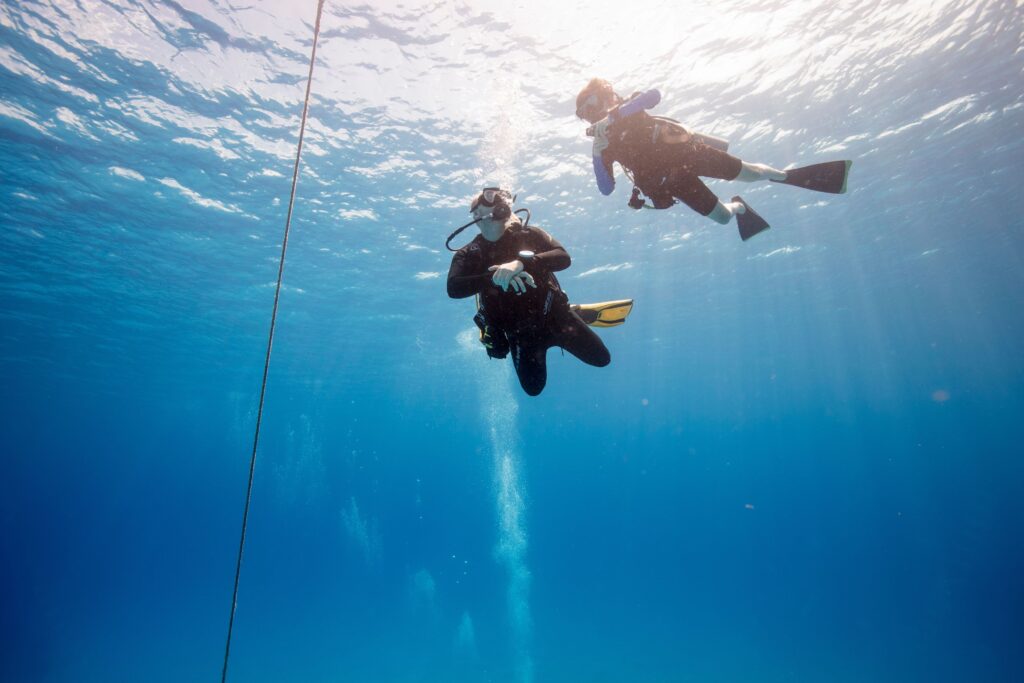 ADI Advanced Open Water Diver – Approximately 3 days
Do you already have a diving license and want to take the next step? Here, too, some theory is part of the course. You can easily do this online. In the AOWD course we do 5 dives with you, in which we devote ourselves to special topics. One of the dives is a deep dive to 30 meters, another is made with the focus on navigation. We can flexibly adapt the 3 other dives to your wishes. Here we have a large selection: wreck, taring, fish identification, search & recovery, cavern, nitrox, sidemount,... Our night dives are particularly popular here.
Emergency First Response & PADI Recue Diver – Approximately 3-4 days
First responders and Rescue Diver divers are popular buddies. We'll show you how to become one. Both courses can be booked individually or combined. All exercises are explained and later practiced under conditions that are as realistic as possible. Knowing how to help yourself and others when something doesn't go according to plan is a special achievement that we train with you. Contact us to find out more.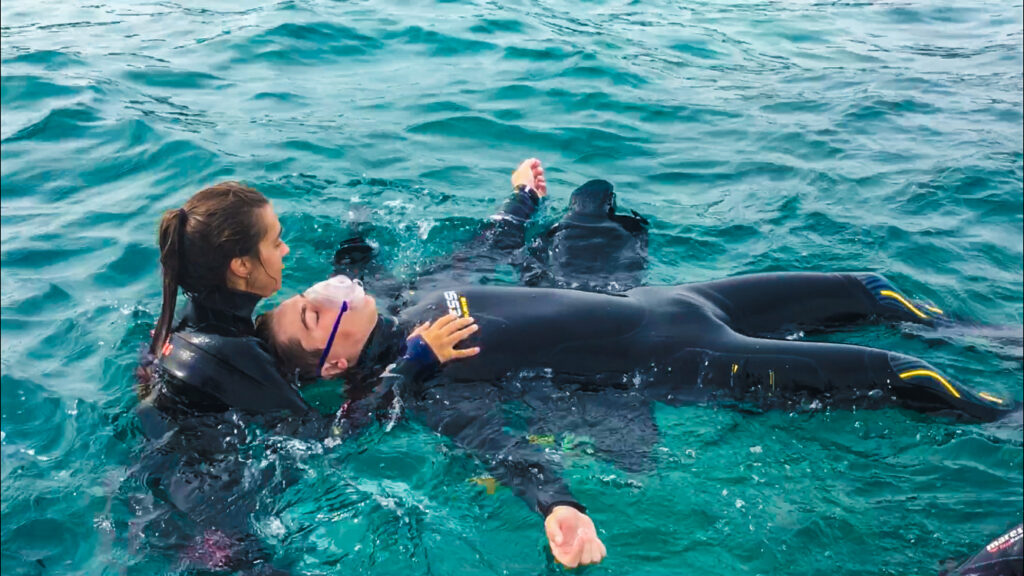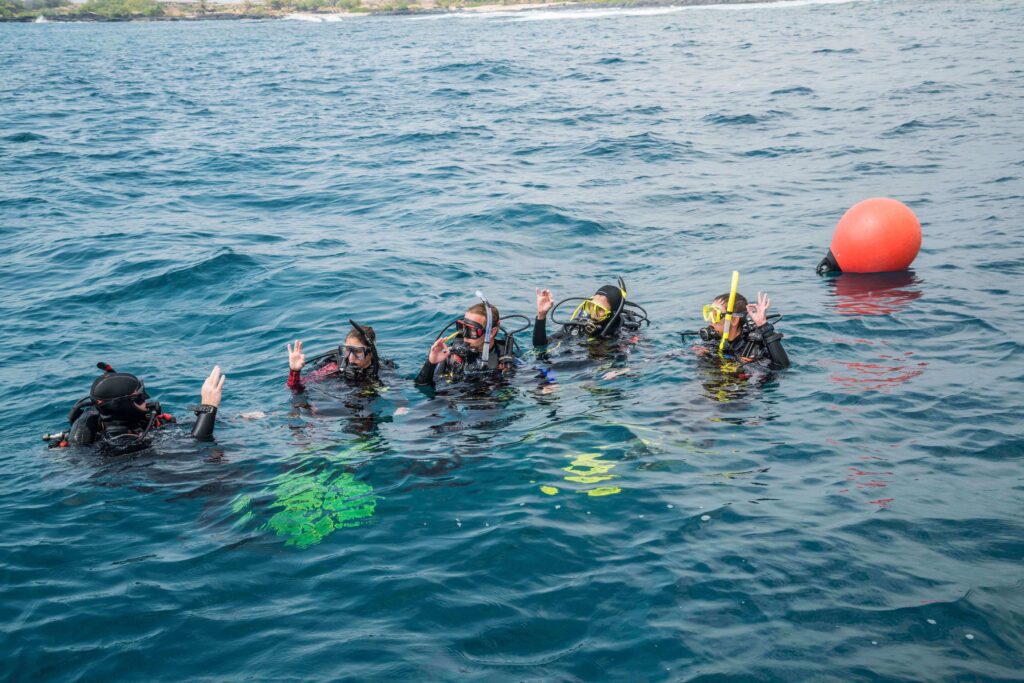 The first step to becoming a professional. As a Divemaster you are a leader and may also take over parts of the training of other courses under the supervision of a diving instructor. You will learn to lead groups, handle stressful situations and improve many other skills.
PADI Open Water Scuba Instructor
Teaching actively, turning your hobby into a job or just not yet quenching your thirst for knowledge? Then become a diving instructor. We offer various options to prepare you accordingly, collect the necessary dives and accompany courses. The exam takes place on fixed dates by an external examiner from PADI.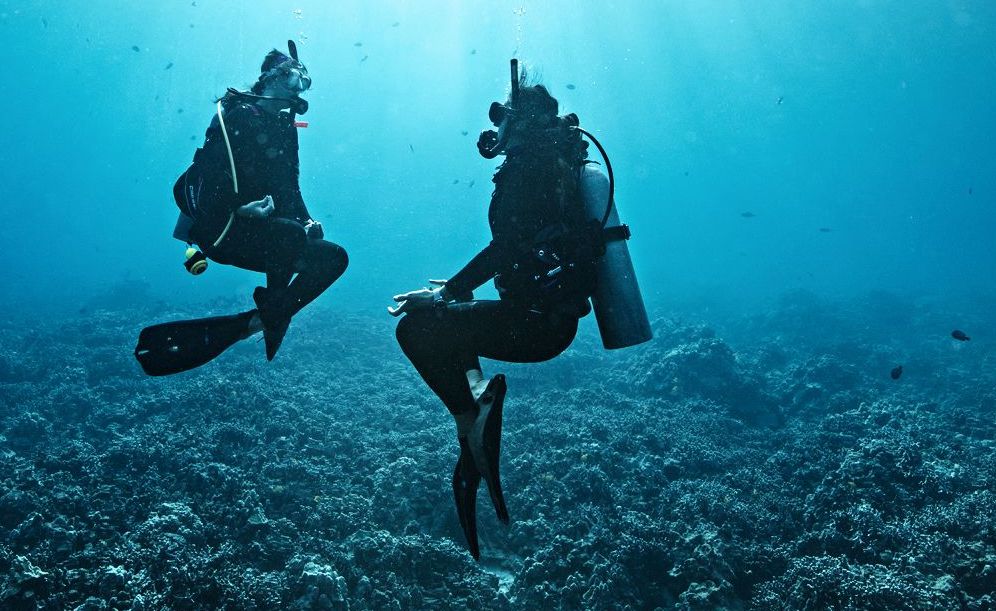 "Are you particularly interested in a topic or would you like to improve your skills in a specific area? Then find out more directly from and about our special courses.
We can permanently offer the following:
Boat, Deep, Nitrox, O2 Provider, Night, Navigation, Wreck, Equipment, Buoyancy, Search & Recovery and Sidemount.
Not the right thing? Then talk to us!
We ask for your understanding that ice diving and many other things are not possible with us 😉
frequently asked Questions
What requirements do I have to meet to take part in the courses?
Except for the Open Water Diver, a completed diving course must be proven beforehand for all other courses.
Insurance is mandatory in Spain to cover hyperbaric treatment in the event of a diving accident.
When registering, each diver signs that they have a certificate from a doctor confirming that they are fit to dive and fills out a questionnaire explaining their current state of health.
If you are under the age of 18, a legal guardian must come to the base to sign.
In addition, some courses have additional prerequisites. If you have any questions, please contact us.
I haven't been diving for 1 year or more. Do I need to take a refresher course?
You don't even notice how much you forget over time. Talk to us and we will be happy to clarify whether a refresher course is necessary in your individual case.
I don't have a diving license or I can't prove it. Can I still participate?
Some organizations have certifications that can be viewed online. Otherwise, you are welcome to take part in our introductory dives or complete an Open Water Diver course with us.